Directors/Advisers
SDA Directors
MARK RAWLINS
SDA Chairman and Executive Director,
Mark Rawlins is the head of Payload Engineering and Operations for Eutelsat. In that position, he is responsible for customer support and communications system management for all service commercialized by Eutelsat. Starting with British Telecom, he has experience in payload operations for more than 25 years of which the last 20 have been with Eutelsat. Previously, at British Telecom, he had been involved in terrestrial and satellite television delivery systems.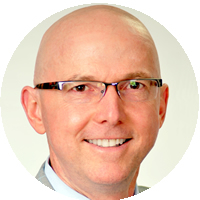 MARK DANIELS
SDA Executive Director,
Mark Daniels serves as Vice President of Engineering and Operations for Intelsat General Corporation (IGC) where he is responsible for engineering management, program management, the Intelsat Secure Operations Center (ISOC), and IGC's operations in Paumalu, Hawaii. He has 30 years of broad in the satellite communications and aerospace industries, including design, integration, test, implementation, operation, and maintenance of complex, end-to-end, satellite & terrestrial communication solutions, as well as launch vehicle and satellite design, integration, test, launch and operations.
CHRIS GROGAN
SDA Executive Director,
Chris Grogan is the Senior Vice President of Customer Service Delivery at SES and is responsible for the Payload Management and Network Operations teams who support all customer services carried across SES' global satellite and terrestrial networks. He has over 25 years experience in the telecommunications industry and has held a number of satellite operations and engineering roles over the last 15 years with both NEW SKIES and SES.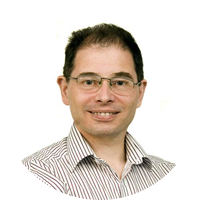 DR PHIL WADEY
SDA Standard Member Director,
Phil Wadey is Head of Space, SKYNET Programme, Airbus Defence and Space. He is also a Standard Member Director of the Space Data Association (SDA), where he is responsible for outlining best practices for the safety of flight. He joined the SKYNET programme in 1992 as attitude and orbit control advisor to the NATO IVB launch, and has worked in spacecraft design, engineering, and operations. On privatisation in 2003, he became the Spacecraft Management Authority for the SKYNET constellation and is also responsible for bringing new space and ground assets into service.
JOHN MACKEY
SDA Executive Director,
John Mackey is Senior Vice President of Network Operations for Inmarsat. In this role, he is responsible for the operation of Inmarsat's land, maritime and aeronautical satellite service portfolio and the supporting global ground network.  Involved in the satellite industry for over 20 years, he has held a variety of engineering and operations leadership positions in the areas of satellite service development, implementation & operations. Mr Mackey has a degree in Electrical Engineering from Memorial University in Canada, and is currently based in Washington DC.  In addition to his role at Inmarsat, Mr. Mackey is also an Executive Director of the Space Data Association, a not-for-profit association of satellite operators focused on improving safety of flight, reducing the impacts of RF interference and improving operational efficiency through the secure exchange of operational data.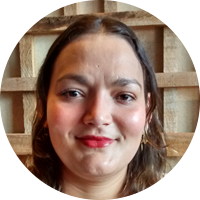 ERIKA ROSSETTO
SDA Standard Member Director,
Erika Rossetto is leader of flight dynamics for Star One. She coordinates orbital operations of Star One fleet, including space surveillance. She is responsible for specification of flight dynamics and orbital system control for upcoming satellites and follow-up such issues during satellite programs. She is developing research in orbital debris in collaboration with researchers of Brazilian national observatory and federal university of Rio de Janeiro.
SDA Technical Advisers
T.S. KELSO, Ph.D.
SDC Operations Manager,
Dr. T.S. Kelso serves as technical program manager for AGI's Center for Space Standards & Innovation (CSSI). He brings nearly 30 years' experience in space education, research, analysis, acquisition, development, operations and consulting with organizations such as: Air Force Space Command Space Analysis Center (ASAC); NASA's Near-Earth Object Science Definition Team; Air Force Chief of Staff's SPACECAST 2020 and Air Force 2025 future studies; and the Air Force Satellite Control Network.
DAN OLTROGGE
SDC Mission Assurance Manager,
Dan Oltrogge serves as senior research astrodynamist for AGI's CSSI. Before joining CSSI, Oltrogge worked as a lead systems engineer for SkySentry and as senior analyst and CEO of 1Earth Research, LLC, which he co-founded in 2003. Oltrogge has 25 years of experience in satellite collision avoidance, radio frequency interference and small satellite operations.